Carlingford as Your Wedding Venue
Winter Wedding Fayre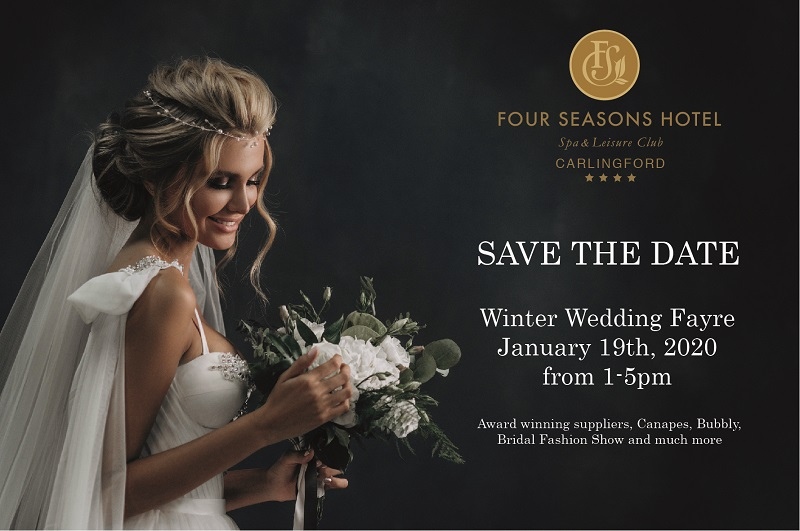 Carlingford provides the perfect backdrop for Your Wedding. With Carlingford lough and mountains, the Old Abbey, King John's Castle and quaint cobbled streets, your photographs will be treasured forever.
The Four Seasons Hotel, Spa & Leisure Club provides an idylic Wedding Venue in Carlingford boasting 58 well-appointed bedrooms, new Luxe Spa and a Full Leisure Centre for your extended family and guests to enjoy, sitting quaintly beneath the Cooley Mountains overlooking Carlingford Lough.
Celebrate the beginning of your love story, along with your family and friends, at the Four Seasons Hotel, Carlingford with Fairytales from your childhood, including the legend of Queen Meave, the Brown Bull of Cooley and Cuchulainn which were all based in the Majestic Cooley Peninsula.
---
Contact our friendly Wedding Team who will be delighted to assist you on